Acqua Jomtien Condominium
34 - 76 m² -
Pattaya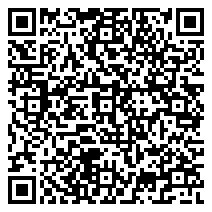 Complex Description
Acqua in Jomtien is a modern condominium with great facilities that were completed in 2014 and is located just 200 meters from the popular Jomtien beach. Acqua consists of two 8-story buildings with a total of 309, studio, 1 & 2 bedroom condos. The two buildings are located with a large swimming pool between them so in Acqua you will either have a condo with a beautiful pool view, sea view, or view over the Jomtien area.
The facilities in Acqua include a 50m swimming pool between the buildings and two rooftop swimming pools, a lush landscape and rooftop garden terrace with reflection ponds, a fitness center, Jacuzzi and steam room, business center, yoga room, game room, and a resort-style open lobby. Other key facilities in Acqua include underground parking, double security key card access, and 24h security.
Acqua is located in the Northern part of Jomtien along with Jomtien 2nd and between Jomtien 2nd road and Jomtien beach road. From Acqua Pattaya city center is only 5-10 minutes away by car. The beach is only 200 meters away and therefore easily within walking distance.
Acqua has located just a few steps away from Jomtien night market where you can shop for clothes, souvenirs, and all kinds of local food. In close proximity to Acqua, you find a wide selection of restaurants, both Thai and international restaurants, entertainment, and different kind of Thai markets.
Acqua is a great choice of residence if you are looking for a modern condo close to the beach, shopping, entertainment, and not too far away from hustle and bustle of Pattaya.
Listing ID :

1356

Bedrooms :

1 - 3

Bathrooms :

1 - 3

Square meters :

34 - 76 m²
Give
a non-binding price proposal